From Scratch: Scrimshaw for Beginners
08/13/2022 10:00 AM - 03:00 PM ET
Description
Date: Saturday, August 13, 2022, 10:00AM-3:00PM
Instructor: Anna Landewe
Class Size: 8
Registration Deadline: August 8, 2022
Learn the American maritime art of scrimshaw—from start to finish. Explore a brief history of the craft and its place in Hudson River history, then learn to engrave into a bone-handled pocket knife to take home. Techniques will include preparing the surface for etching, developing a design to fit the space, engraving lines with a scribe, and sealing the finished surface. This class is suitable for the complete beginner. No artistic experience is necessary and all supplies will be provided.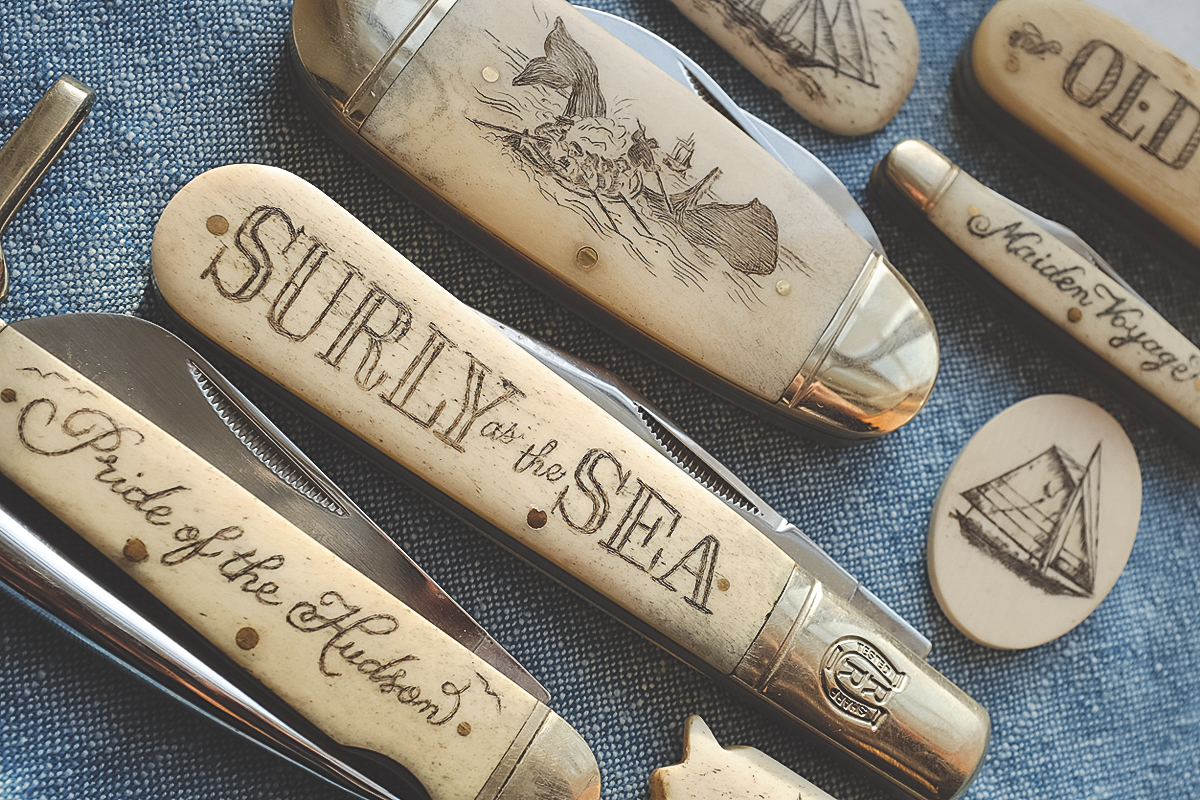 Anna Landewe is a local artist with a passion for historical arts and crafts. She has practiced traditional scrimshaw for over a decade. She is also a resident keeper of the Saugerties Lighthouse, one of the Hudson River's legendary beacons.
The Wooden Boat School was founded by the Hudson River Maritime Museum in 2015 to preserve the maritime craft traditions of the Hudson Valley and to teach a hands-on interpretation of the living history of the Hudson River. The school offers diverse curriculum and opportunities which inspire skills in woodworking, boat building, and maritime craft. Also available are restoration services for wooden boats. A class calendar and details can be found at www.hrmm.org/woodworking.
Registration
General Public: $128
Members at Individual Level: $115
Members at Household Level & Above: $109
Material Fee: $40 (will be included at check out)
**Members must log into the museum website during registration to apply their discount. Please note membership must be current as of the date of the class. Call the museum at 845-338-0071 for questions about membership.
Cancellation Policy: Full refunds will be offered for cancellations that occur 30 days or more before a program's registration deadline (if no deadline, the first day of the program). Cancellations between 30 and 7 days will be offered a 50% refund or credit toward another class. Cancellations after the registration deadline or within 7 days of the first day of class (whichever comes first) will not be refunded.