YouthBoat: Spring 2023
02/07/2023 03:30 PM - 05/04/2023 05:30 PM ET
Description
Dates: February through May on certain Tuesdays and Thursdays
February 7th – May 4th
3:30PM–5:30PM
Instructor: Wayne Ford and Becky Sellinger
Class Size: 9
Registration Deadline: February 3rd
YouthBoat is an after-school program for students ages 11-18 that is designed to empower youth, build character, and foster teamwork through the traditional craft of wooden boatbuilding and on-the-water activities. Students from diverse backgrounds put STEM skills to work as they learn alongside skilled shipwrights and craftspeople throughout the boat building process. Participants will follow building plans and use specialized tools and materials as they navigate their way throughout this traditional process. HRMM has partnered with Kingston High School to offer high school course credit for this program.
Curriculum:
Students will start the course by building basic skills as they craft their own kayak paddle. Participants will cut, shape, and finish their piece with varnish. Following this introductory project they begin working collectively to construct a fully functional wooden skiff boat. They will learn the construction of a boat from its 2-dimensional plans, form molds, and then lay out the keel. Skiff constructions may involve plywood or white cedar lumber for planking. Plank laps are either epoxied or riveted to adhere to the frame. At the completion of the class the skiff boat should be completed and students will have an opportunity to launch their boat onto the water. If weather permits, students will also learn team rowing on the school''s 24 foot white hull as well as the basics of boat maintenance.
Dates of the Class:
Tuesday, February 7
Thursday, February 9
Tuesday, February 14
Thursday, February 16
Tuesday, February 21
Thursday, February 23
Tuesday, February 28
Thursday, March 2
Tuesday, March 7
Thursday, March 9
Tuesday, March 14
Thursday, Marhc 16
Tuesday, March 21
Thursday, March 23
Tuesday, March 28
Thursday,March 30
Tuesday, April 11
Thursday, April 13
Tuesday, April 18
Thursday, April 20
Tuesday, April 25
Thursday, April 27
Tuesday, May 2
Thursday, May 4
This series takes place in the shop at the HRMM Wooden Boat School located at 50 Rondout Langing in Kingston, NY 12401.
The Wooden Boat School was founded by the Hudson River Maritime Museum in 2015 to preserve the maritime craft traditions of the Hudson Valley and to teach a hands-on interpretation of the living history of the Hudson River. The school offers diverse curriculum and opportunities which inspire skills in woodworking, boat building, and maritime craft. Also available are restoration services for wooden boats. A class calendar and details can be found at www.hrmm.org/woodworking.
Registration
General Public: $759
Members at Individual Level: $683
Members at Household Level & Above: $645
Material Fee: $85 (will be included at check out)
**Members must log into the museum website during registration to apply their discount. Please note membership must be current as of the date of the class. Call the museum at 845-338-0071 for questions about membership.
Cancellation Policy: Full refunds will be offered for cancellations that occur 30 days or more before a program's registration deadline (if no deadline, the first day of the program). Cancellations between 30 and 7 days will be offered a 50% refund or credit toward another class. Cancellations after the registration deadline or within 7 days of the first day of class (whichever comes first) will not be refunded.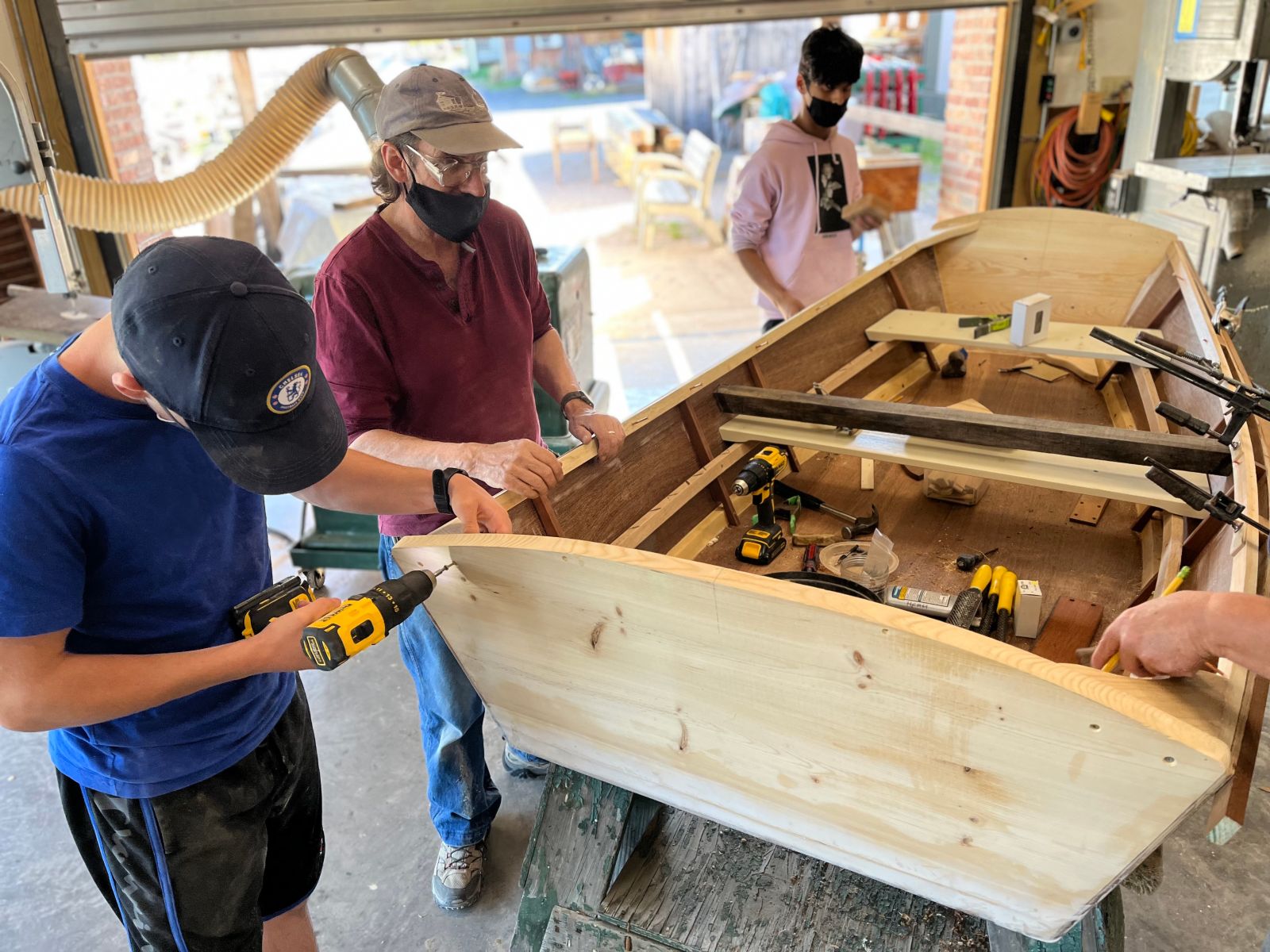 .