Furniture Restoration and Repair: April
04/22/2023 10:00 AM - 04/23/2023 04:00 PM ET
Description
Dates: April 22 & 23
Times: 10AM–4PM
Registration deadline: April 12
Class Size: 6
Instructor: Max Smith
Max Smith, a professional Piano Tuner, Luthier, Boat Builder, and Woodworking enthusiast will teach a new course covering methods used to conserve structural and cosmetic details concerning furniture. Examples will be provided of common wear and deterioration and mishandled prior repairs. The instructor will guide students in troubleshooting problems with pieces that the students bring in to restore. Due to the varying nature of repairs that may be involved, some students may have pieces that are complete by the end of the class and others may need time to be completed at home with the guidance of the instructor easily accessible.
Following a survey of materials and applications, damage and repair, and cleaning procedures; students will be guided through the process of reviving their individual furniture pieces, the first day will ideally culminate with a top-coat of protective finish to be allowed to dry overnight. The following day will cover polishing the finish and care with a final discussion and recap of topics covered.
All students are expected to bring furniture pieces to be worked on in class. Suggested pieces include small coffee tables, end tables, chairs, antique clock cases, small wood sculptural pieces, etc. due to time and space constraints, pieces larger than these are discouraged and final approval will be given by the instructor once furnished with detailed photos of prospective pieces.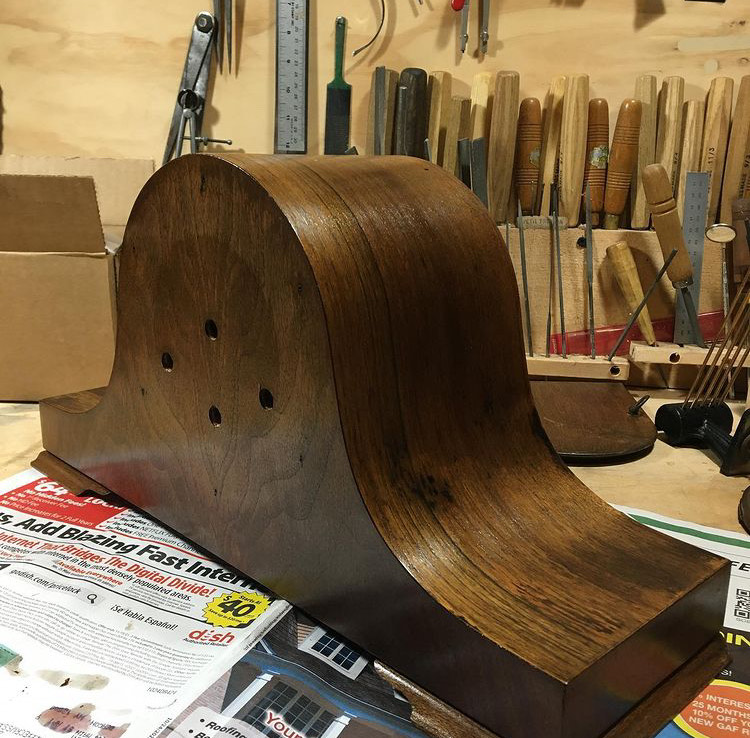 General Registration: $215
Individual Registration: $200
Household Member & Above: $195
Material Kit: $50 (price at checkout will include tuition and material cost)
Please login to receive your member discounts. Please note that you must be a current member the date of the event to receive your discount.
Location: Hudson River Maritime Museum
Wooden Boat School Shop
86 Rondout Landing
Kingston, NY 12401
Cancellation Policy: Full refunds will be offered for cancellations that occur 30 days or more before a program's registration deadline (if no deadline, the first day of the program). Cancellations between 30 and 7 days will be offered a 50% refund or credit toward another class. Cancellations after the registration deadline or within 7 days of the first day of class (whichever comes first) will not be refunded.