Introduction to the Art of Kumiko
04/14/2023 06:00 PM - 04/15/2023 05:00 PM ET
Description
Dates: This is a 2-day class:
Friday, April 14, 6PM–9PM
Saturday, April 15, 10AM–4PM
Instructor: Allan Bishop
Class Size: 6
Registration Deadline: April 1, 2023
Instructor Allan Bishop will be giving a workshop on the art of Kumiko. During this workshop, students will build a Kumiko trivet and learn to make the asanoha pattern, also termed the hemp leaf pattern. Kumiko is a Japanese technique of assembling wooden pieces without the use of nails.Thinly slit wooden pieces are grooved, punched and mortised, and then fitted individually using a plane, saw, chisel and other tools to make fine adjustments. The technique was developed in Japan in the Asuka Era (600–700 AD). Kumiko panels slot together and remain in place through pressure alone, and that pressure is achieved through meticulously calculating, cutting, and arranging interweaving joints. The end result is a complex pattern that is used primarily in the creation of shoji doors and screens. The designs for kumiko pieces aren't chosen randomly. Many of the nearly 200 patterns used today have been around since the Edo era (1603–1868). Each design has a meaning or is mimicking a pattern in nature that is thought to be a good omen. The patterns are designed to look good, but also to distribute light and wind in a calming and beautiful way.
The Wooden Boat School was founded by the Hudson River Maritime Museum in 2015 to preserve the maritime craft traditions of the Hudson Valley and to teach a hands-on interpretation of the living history of the Hudson River. The school offers diverse curriculum and opportunities which inspire skills in woodworking, boat building, and maritime craft. Also available are restoration services for wooden boats. A class calendar and details can be found at www.hrmm.org/woodworking.
Registration
General Public: $206
Members at Individual Level: $186
Members at Household Level & Above: $175
Material Fee: $25 (will be included at check out)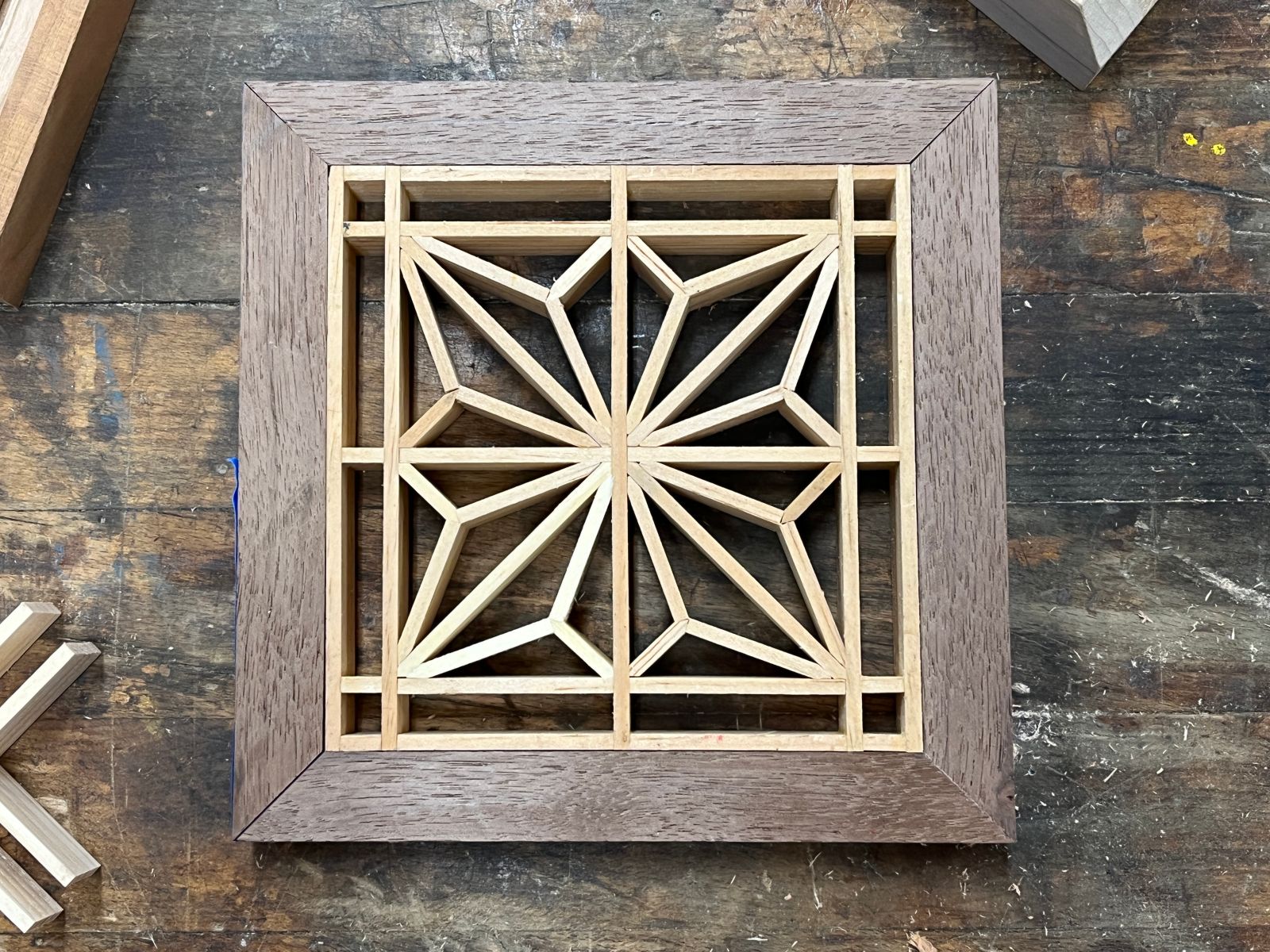 **Members must log into the museum website during registration to apply their discount. Please note membership must be current as of the date of the class. Call the museum at 845-338-0071 for questions about membership.
Cancellation Policy: Full refunds will be offered for cancellations that occur 30 days or more before a program's registration deadline (if no deadline, the first day of the program). Cancellations between 30 and 7 days will be offered a 50% refund or credit toward another class. Cancellations after the registration deadline or within 7 days of the first day of class (whichever comes first) will not be refunded.