Make a Splint Weave Stool August, 2023
08/20/2023 10:00 AM - 04:00 PM ET
Description
In this class students will learn basic weaving patterns which are applicable to Shaker tape, ash splint, vinyl splint and reed. We will construct a footstool and then weave the seat with fibre splint. the class includes all the materials necessary to leave with a beautiful hand woven footstool.
Date: August 20, 2023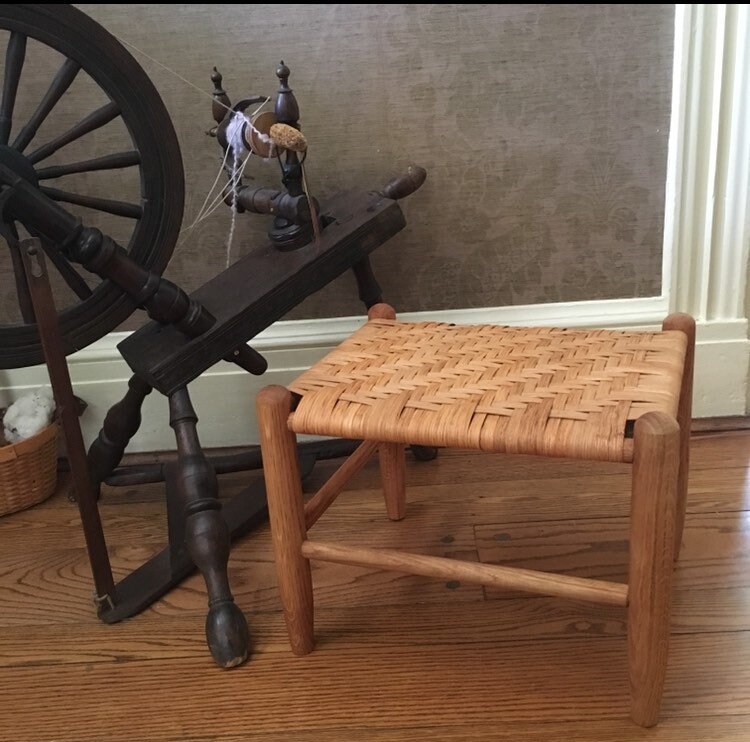 10am - 4pm
REGISTRATION DEADLINE: August 13, 2023
General Registration: $120
Individual Member Registration: $110
Household Member & Above: $100
Material Kit: $60 (price at checkout will include tuition and material cost)
* Members -Please login to receive your member discounts. Please note that you must be a current member the date of the event to receive your discount.*
Instructor: Janice Meltzer - Janice has sewn since childhood and started out teaching macrame, then caning until she went into upholstery. Eventually she combined the two (caning and upholstery) as a business. Janice has done wicker and natural rush. While she retired in 2015, Janice still enjoys teaching and demonstrating these techniques.
Location: Hudson River Maritime Museum
Wooden Boat School
86 Rondout Landing
Kingston, NY 12401